Haunting photos of Moscow's young ravers and their lives after dark
Photographer Arnold Veber's lens observes the pendulum of Russian life; Putin has governed Russia – alternatively as President or Prime Minister – since 1999, meaning that a lot of Russian kids born around the 00s only know life under his rule.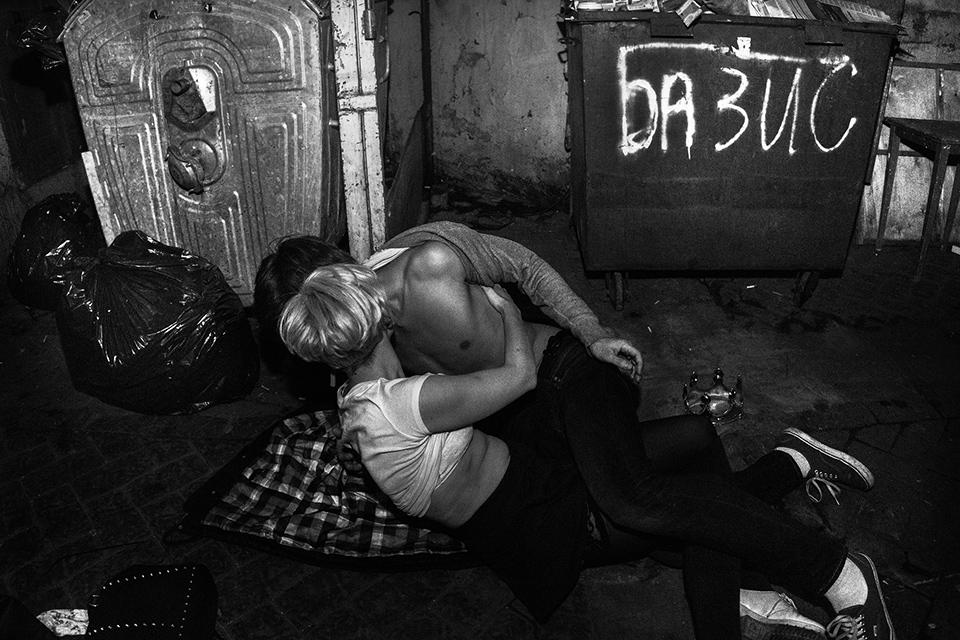 Meanwhile, during the night and into the early hours, young Muscovites roam the city bars and clubs in an attempt to escape the gloom and doom. With Вчера я всё  [Last Night I'm Done], shot between 2014 and 2015, photographer Arnold Veber created an improvised documentation of his friends. "Why were people drinking so much vodka? Why is this happening? Why are these people so unhappy and depressed?" he asks himself.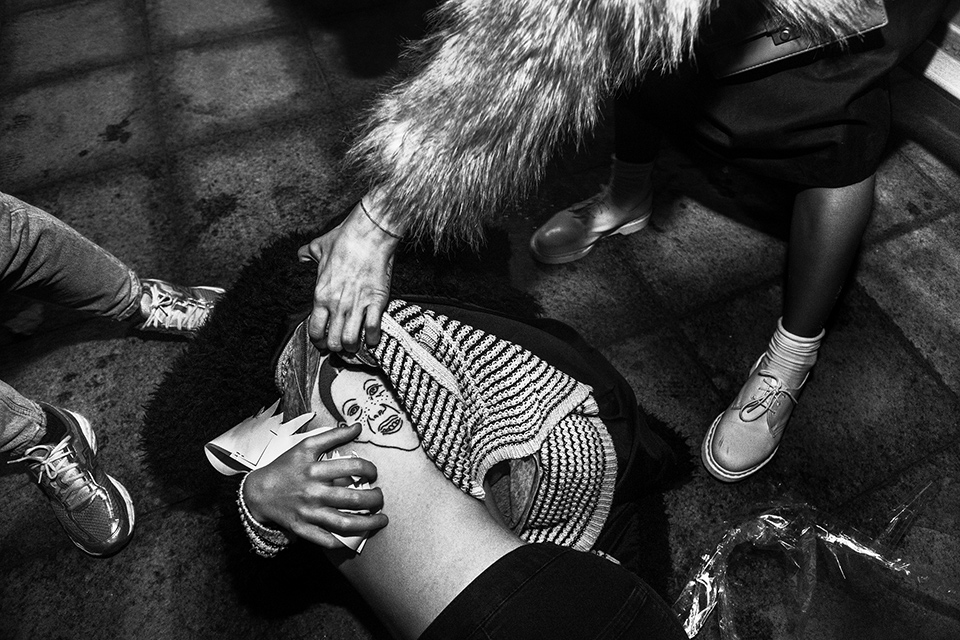 A student at the Rodchenko Art School at the time, Veber began to party loads. "Maybe four times a week," he recalls. "And if you see the same people every weekend you become like an invisible man with a camera." Veber would go on to shoot hundreds of stills, portraying the different sensations and emotions experienced during a night of partying.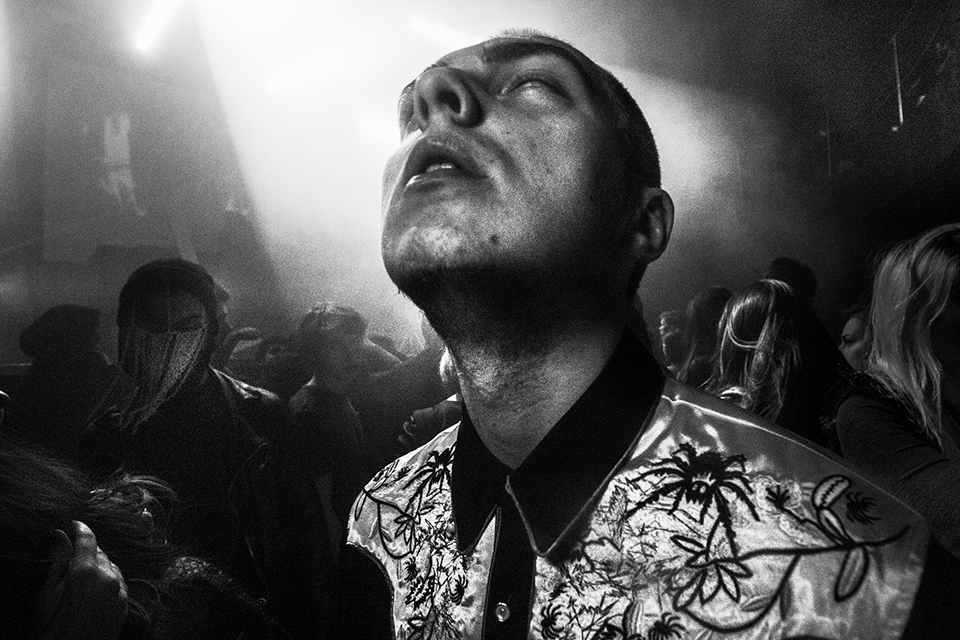 The series is presented as a 15-minute video which incorporates text and images. The black and white photographs of Moscow's nightlife are complemented with another narrative line which "describes the spirit of the city and explores the political issues and the economic crisis". A fictional hero, "the average teenager", Veber explains, narrates the story through short, witty lines.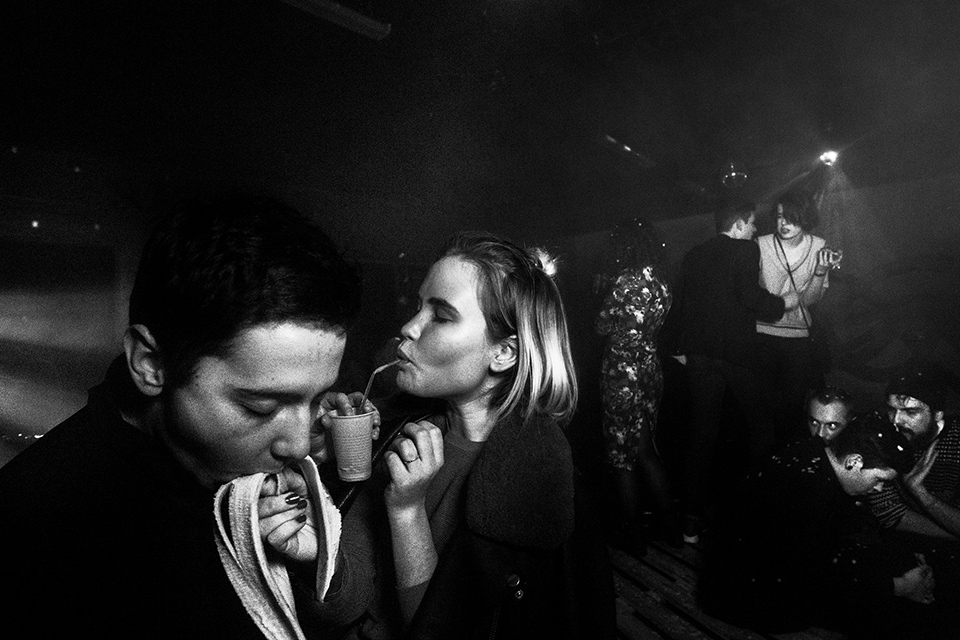 "Nobody is ever responsible for anything", sets the tone. Another message reads: "Employer is paying for lunches. I love my corporation". While the narration gives the impression that the story progresses towards its happy-ending, the characters soon find themselves in a seemingly endless loop. What seemed like a distraction from the daytime hellscape has actually become another one of your issues. "You go to a party but you've been there hundreds of times so you're now bored," Veber explains. "You end up having nowhere to hide from reality." Waking up to sober truths, the narrator becomes aware of the self-deceiving escape mechanisms he has created for himself.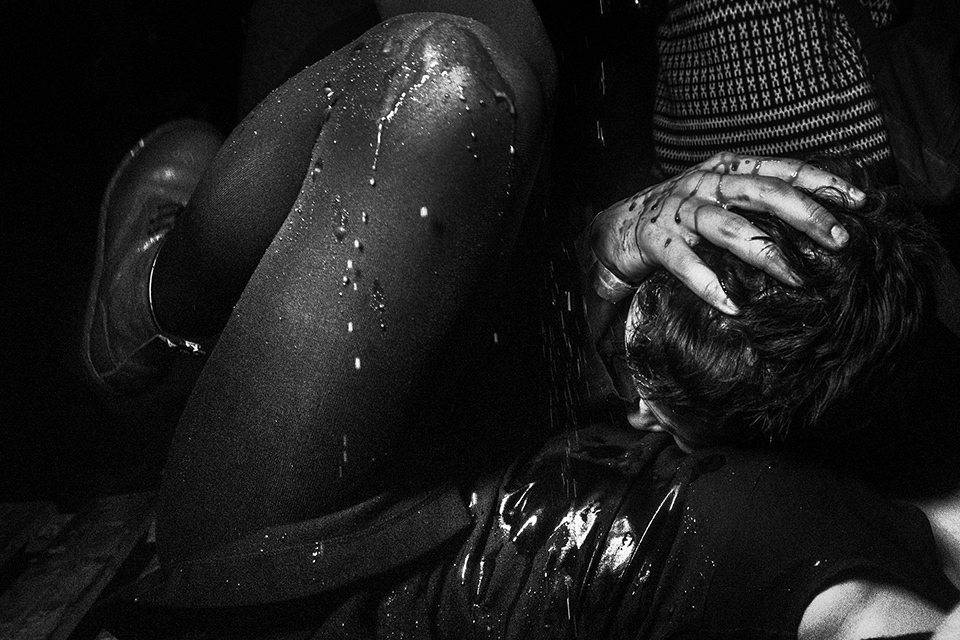 Though it is set in Moscow, Veber's series resonates with care-free ravers elsewhere. "In various places, people talk to me, and parents describe their kids as having the same problem," he says. "A problem of definition, of knowing what you want to do, and what you love in life."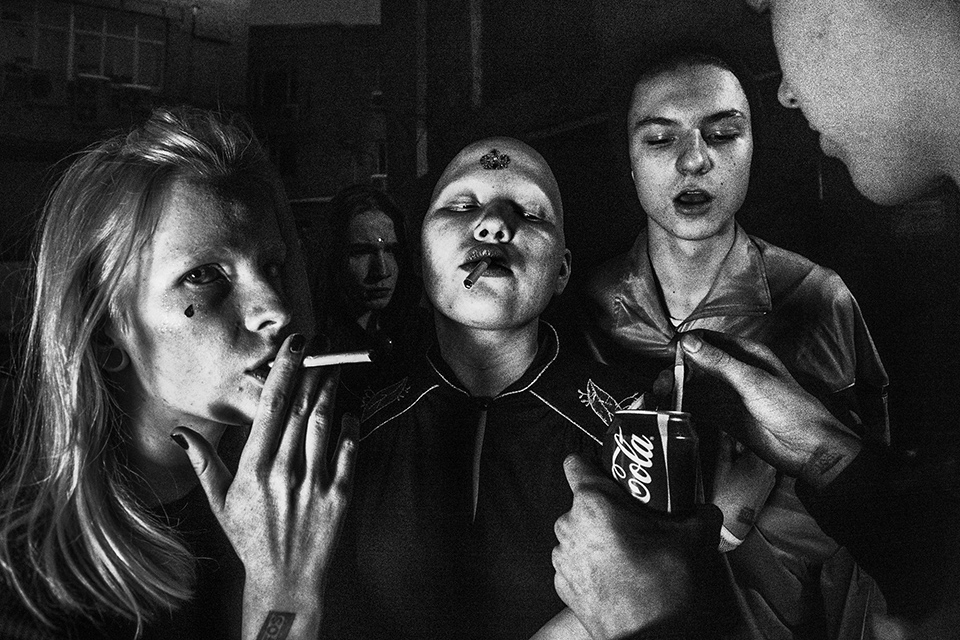 Only in Russia, the search for individuality and personal development comes with a price. "Russia has a strong centralized government that controls everything and has a monopoly on human consciousness," he adds. "The government is not interested in powerful individuals who have a definition of what they love. It's more complicated to manipulate them."