Protest in Paris, 1934
David Szymin was born in 1911 in Warsaw into a family of publishers that produced works in Yiddish and Hebrew. His family moved to Russia at the outbreak of the First World War, returning to Warsaw in 1919.
After studying printing in Leipzig and chemistry and physics at the Sorbonne in the 1930s, Szymin stayed on in Paris. David Rappaport, a family friend who owned the pioneering picture agency Rap, lent him a camera. One of Szymin's first stories, about night workers, was influenced by Brassaï's Paris de Nuit (1932). Szymin – or 'Chim' – began working as a freelance photographer. From 1934, his picture stories appeared regularly in Paris-Soir and Regards. Through Maria Eisner and the new Alliance agency, Chim met Henri Cartier-Bresson and Robert Capa.
From 1936 to 1938 Chim photographed the Spanish Civil War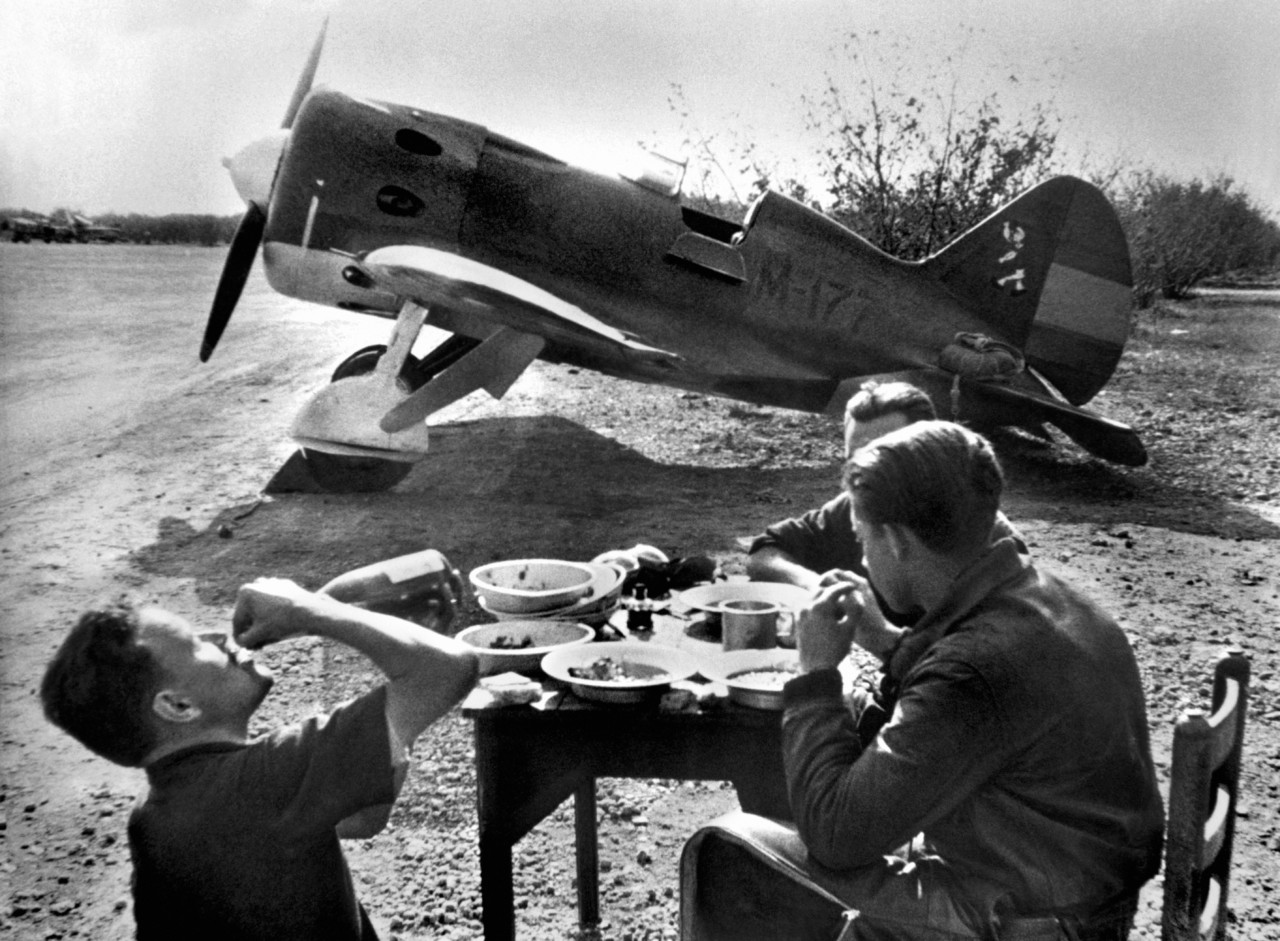 David Seymour | Spanish Civil War Pilots resting in the countryside near their Polikarpov. The first fighter planes sent over by the USSR started flying above Madrid in November 1936. Spain. © David Seymour | Magnum Photos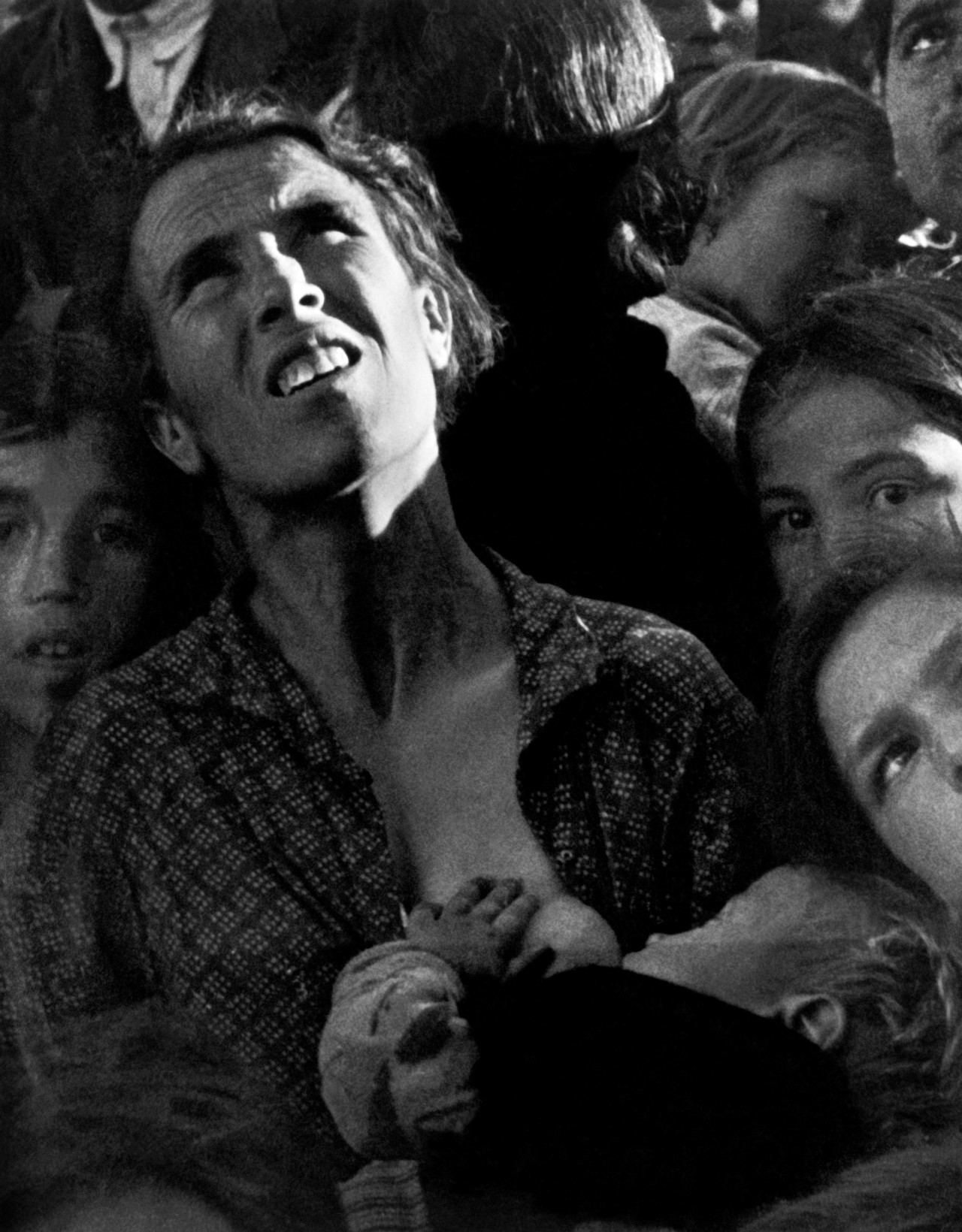 David Seymour | Spanish Civil War Woman nursing a baby at a land reform meeting near Badajoz, Extremadura, Spain. 1936. © David Seymour | Magnum Photos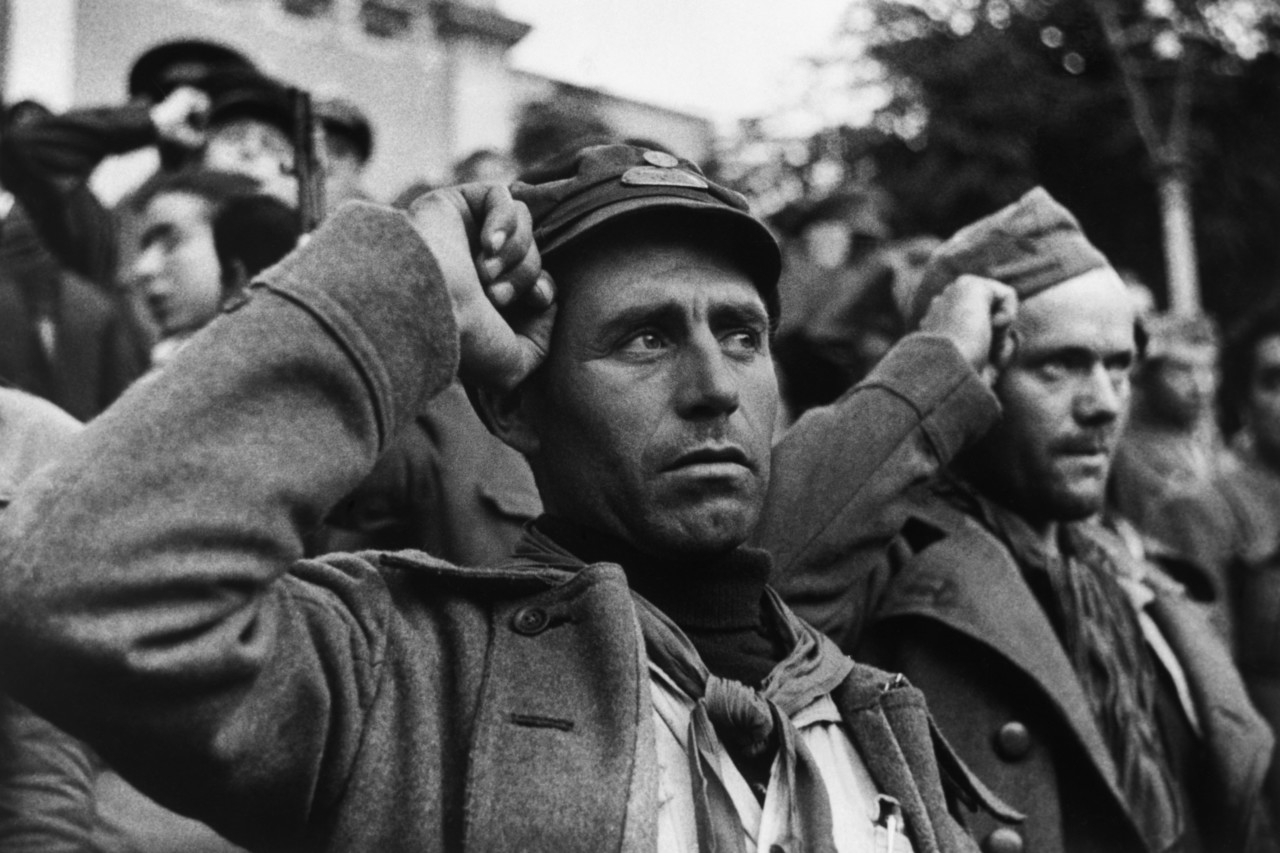 David Seymour | Spanish Civil War Soldiers of the International Brigades during the farewell ceremony. The International Brigades were made to leave Spain by the Jallander Commission, which ordered the departure of all foreign troops fighting alongside the Republicans and Franquists. Nevertheless the Germans and Italians continued to send over men and war supplies to Franco. The capital of Catalonia paid tribute to the International Brigades. During the ceremony, Dolorès Ibaburri, leader of the Spanish Communist Party, addressed the survivors of the International Brigades with her well-known "You are history! You are legend! [….] The blood spilt on our soil will not be sterile, it will be bear its fruit." Barcelona, Spain. October 28th, 1938. © David Seymour | Magnum Photos
Pablo Picasso in front of his painting, Guernica. 1937
After the Spanish Civil War  was over, 'Chim' went to Mexico on an assignment with a group of Spanish Republican émigrés. On the outbreak of the Second World War, he moved to New York, where he adopted the name, David Seymour. Both his parents were killed by the Nazis. Seymour served in the US Army (1942-45), winning a medal for his work in intelligence.
In 1947, along with Cartier-Bresson, Capa, George Rodger, and William Vandivert, he founded Magnum Photos. He was commissioned by UNICEF the following year to photograph Europe's children in need.
 Italy, circa 1948 © David Seymour/Magnum Photos
A young prostitute in the Albergo dei Poveri reformatory. Prostitutes, vagrants and thieves were also sent there by the Naples Juvenile Court and taught embroidery by Catholic nuns. Over-population and misery have aggravated the problem of juvenile deliquency, which has increased in most countries because of the war and the aftermath of bad living conditions. Naples, 1948 © David Seymour/Magnum Photos
 Italy, 1948 © David Seymour/Magnum Photos
Children playing on a pile of rubble among the ruins, Vienna, Austria. From 'Children of Europe', 1948 © David Seymour/Magnum Photos
Tereska, a child in a residence for disturbed children. She drew a picture of "home" on the blackboard. Warsaw, 1948. © David Seymour)/Magnum Photos.
He went on to photograph major stories across Europe, Hollywood stars on European locations, and the emergence of the State of Israel.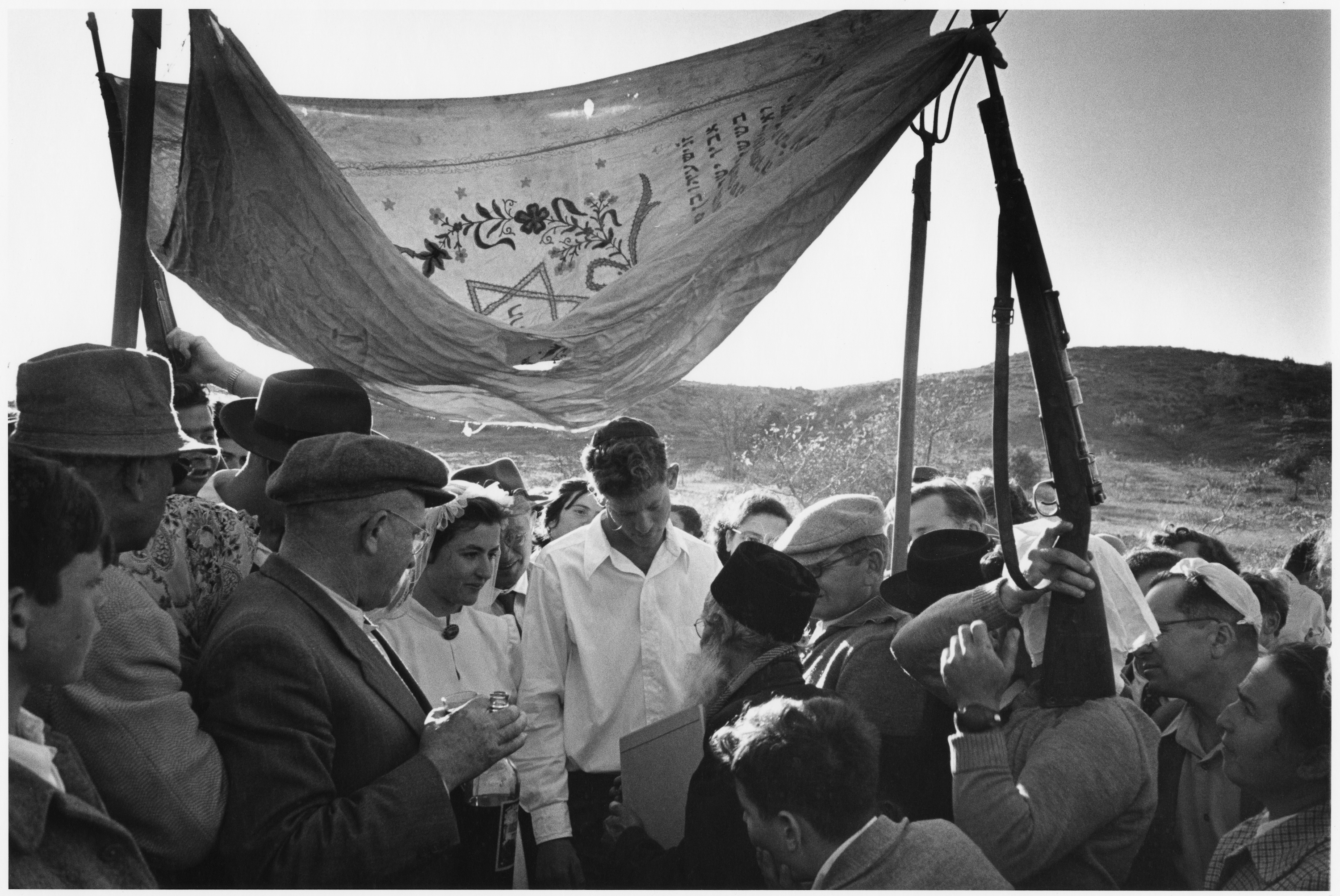 Wedding under an improvised huppah propped up with guns and pitchforks, Israel, 1952. © David Seymour)/Magnum Photos.
The First Baby born in Alma, Israel (1951) photograph by David Seymour © Chim
Jewish Yemenite Welder in Israel, 1952
After Robert Capa's death, he became the new president of Magnum. He held this post until 10 November 1956, when, traveling near the Suez Canal to cover a prisoner exchange, he was killed by Egyptian machine-gun fire.