Born in 1912, Sam Shaw grew up on New York City's Lower East Side as the son of Russian immigrants. He loved drawing and painting as a child, and he even made statues out of street tar. Shortly after high school graduation, Shaw shared a studio with famed African American artist Romare Bearden for a time. They continued to work together throughout their lives and collaborated on projects with jazz and literary critic Albert Murray. Many of Shaw's photographs of jazz and blues musicians appear in Bearden's collages.

In the 1940s, Shaw worked as a courtroom artist and then as a political and sports cartoonist and art director for the Brooklyn Eagle. He then became a reporter and photojournalist for Collier's magazine for which he traveled around the United States documenting American life in the mid-twentieth century. These portraits of subjects ranging from coal miners and sharecroppers to burlesque performers and New Orleans' musicians comprise Shaw's "Americana" collection.
Shaw began working as a photographer on film sets in the 1950s. One of his first projects was taking publicity stills for director Elia Kazan's Panic in the Streets(1950). The following year, he worked on the set of A Street Named Desire (1951) starring Marlon Brando. Shaw photographed Brando in a ripped t-shirt, creating one of the most famous images of the film star.
A short time later, Shaw worked again with Brando on the set of Viva Zapata! He also befriended Brando's co-star Anthony Quinn, and Marilyn Monroe, who was Elia Kazan's girlfriend at the time and would visit the set. Kazan asked Monroe to drive Shaw to the set everyday and they became friends. Over the years, Marilyn spent time with Shaw and his family—his wife Anne and their three children, Larry, Meta and Edie.
Shaw also worked on the set of Billy Wilder's The Seven Year Itch starring Monroe. He was the special photographer for this film, and it was his idea to set up the famed image of Monroe in a white dress standing over a subway grate and to use the scene and the photographs to create publicity for the film.
Shaw captured other numerous images of Monroe both on and off the set. He once explained his intentions in photographing Monroe. "I just want to show this fascinating woman, with her guard down, at work, at ease off-stage, during joyous moments in her life and as she often was—alone." Shaw also served as a shoulder to lean on for Monroe, according to some reports. He knew her during her marriages to baseball great Joe DiMaggio and playwright Arthur Miller.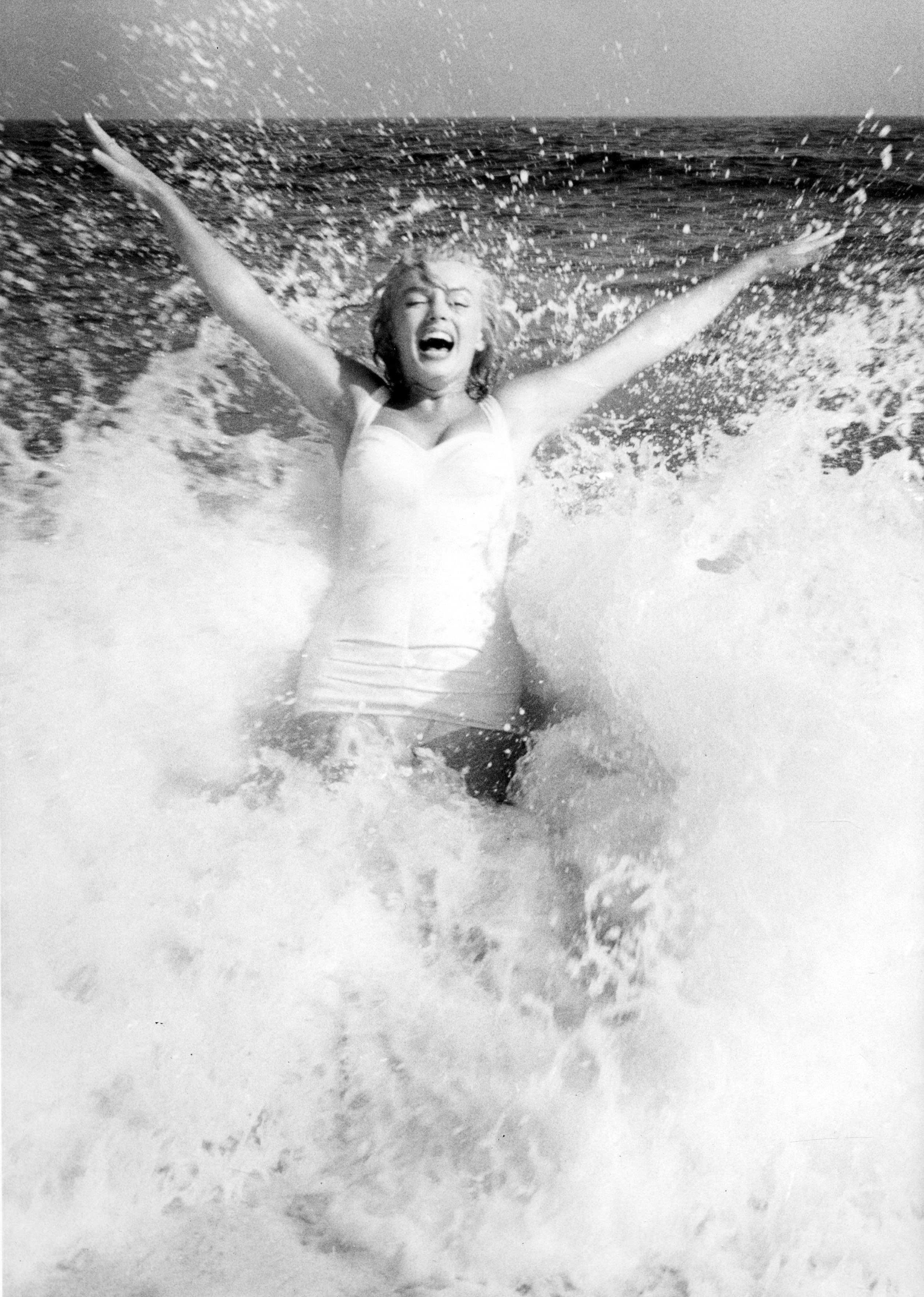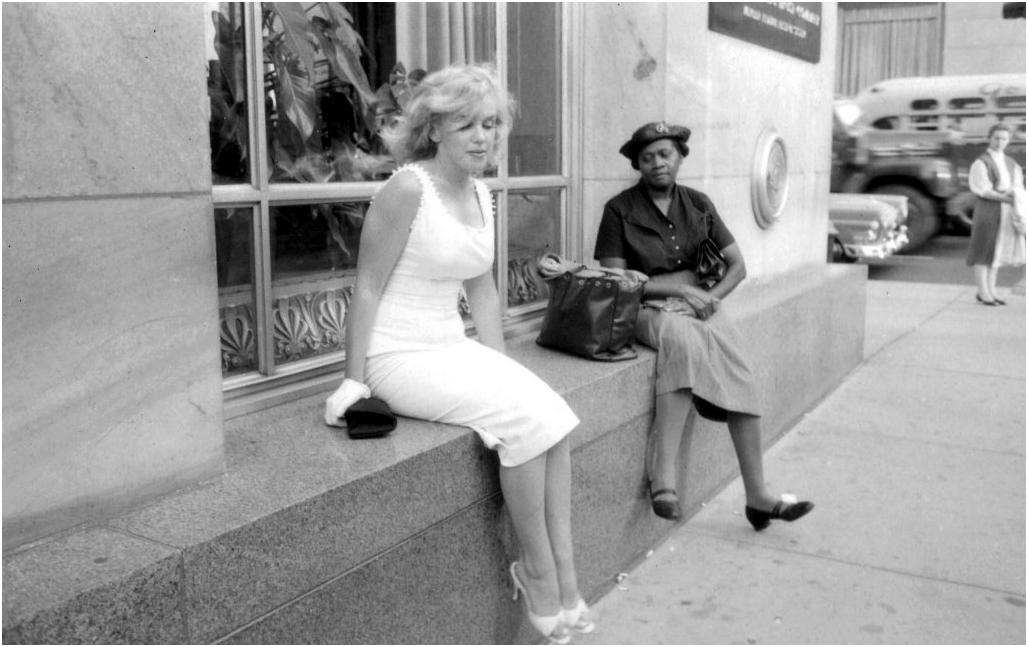 In the 1960s, Shaw branched out into producing. He made the film Paris Blues (1961) starring Paul Newman and Sydney Poitier as American jazz musicians in the French city. The score for the film was composed by Shaw's friend Duke Ellington. Shaw later teamed up with filmmaker and actor John Cassavetes to produce such films as Husbands (1970), A Woman Uner the Influence (1974), Opening Night (1977) and Gloria (1980). Cassavetes called Shaw a "renaissance man"; his multi-talented friend Shaw was the production designer for A Killing of a Chinese Bookie (1976) and also photographed Cassavetes' films and designed their advertising campaigns.
Sam Shaw died on April 5, 1999, after suffering a stroke. Since his death, Shaw's children and grandchildren have worked to preserve and promote his legacy, and his photographs have been exhibited all over the world.  In 2011, a collection of Shaw's photographs was published in a book entitled Sam Shaw by Lorie Karnath.
Shaw would have turned 100 years old in January 2012; his centennial birthday was celebrated posthumously with special exhibits and publications of his expansive life's work.
"You never even knew he was taking a picture — he shot so casually, I never thought of it as posing," says the actress Gina Rowlands. "So long as he threw out the really awful ones." Shaw spent plenty of time with his subject: He worked on many movies with Rowlands and her husband, John Cassavetes.
John Cassavetes and Peter Falk on the set of A Woman Under the Influence. "Sam and John were very close — they were both artists," says director Peter Bogdanovich, who met Shaw through Cassavetes. "On the set, he was very unobtrusive. He was very gregarious and open — the opposite of a snob, that's for sure."
Capucine, New Orleans, 1961, striking a pose during a break while filming Walk on the Wild Side
Anne Bancroft, NYC, 1962: The Bronx-born actress makes her selection at a New York bakery

Sophia Loren rehearsing, The Pride and the Passion, Spain, 1957

Patti Smith, circa 1976

Marlon Brando, Los Angeles, 1959

Ingrid Bergman, Europa 51, directed by Roberto Rossellini, Rome, 1952

Sophia Loren, Los Angeles, 1960

Ingrid Bergman and Anthony Quinn, The Visit, directed by Bernhard Wicki, Rome, 1963.

Claire Bloom at the National Gallery, London, 1950s
Deborah Harry, New York City, 1978

Marlon Brando, The Fugitive, directed by Sydney Lumet, New York, 1958.

Molly Wallace, huntress and equestrian, Ireland, 1961

Igor Stravinsky, New York City, 1965

Peter Falk, Husbands, New York, 1968

Laurence Harvey, A Walk on the Wild Side, New Orleans, 1961
Ingrid Bergman, The Visit, Rome, 1963

Marlon Brando, One-Eyed Jacks, California, 1958-1959

Marc Chagall and his wife Bella Shapiro, New York, c. 1942

Marilyn Monroe, The Proposal, Central Park, New York City, 1957

Mia Farrow, Peyton Place, Los Angeles, 1964

Romy Schneider during the filming of The Cardinal, Rome, 1963

Paul Newman, Paris, 1960

Sophia Loren, Marriage Italian Style, Rome, 1964

Anthony Quinn, The Visit, Rome, 1963

Marilyn Monroe and Joe DiMaggio, New York City, 1954

Duke Ellington arranging the score of Paris Blues, Paris, 1960

Marilyn Monroe, New York City, 1955

Louis Armstrong, Paris Blues, Paris, 1960

Gena Rowlands and Peter Falk, A Woman Under the Influence, Los Angeles, 1974

Marlon Brando and Anthony Quinn playing pool during a break from filming Viva Zapata!, Texas, 1951